FOR KEY CONTRACT ACCOUNTS
Bespoke Customer Service Management
Through the years we have gained a huge amount of experience in managing key accounts. Developing excellent working relationships with key customers, to ensure that the right quantities of steel are delivered as required, on time every time – this has earnt Capital the reputation of being the foremost, independent pre-paint supplier in Europe.
We believe quality, excellent service and competitiveness are all pre-requisites to successful key account management. 
What our team does is overlay this with innovation and the experience of our people, resulting in the simplification of the business processes for our customers.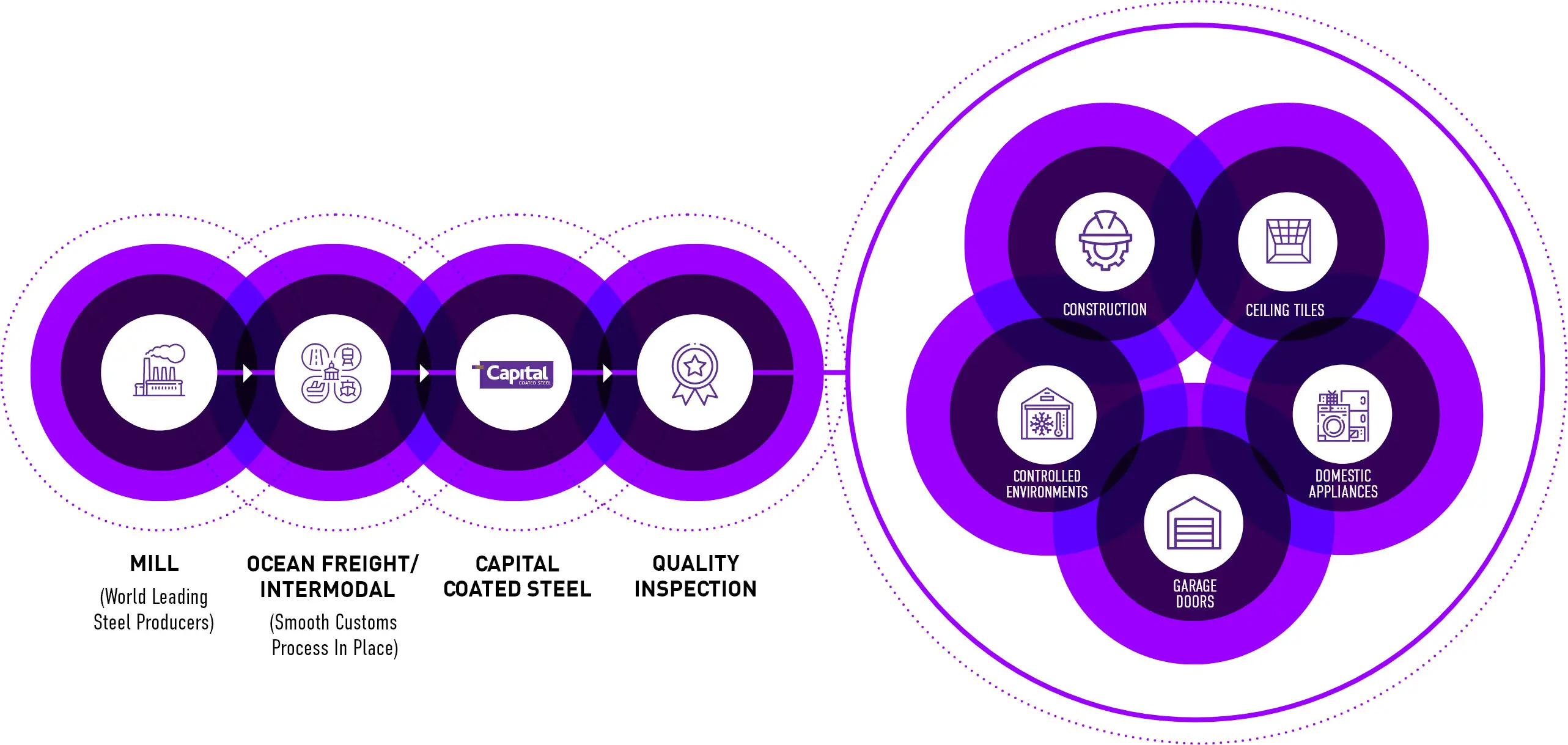 COMMITTED SUPPLY CHAIN PARTNERS
Sustainability
As a sustainable product, steel has much going for it. Steel is used in sustainable buildings, electric vehicles and renewable energy projects (among many other sustainable applications). The material is infinitely recyclable. New steel contains a minimum of 40% recycled content. There are mature waste streams in place to ensure that end of life materials are recycled.
But it is also true to say that steel manufacture has a large carbon footprint through the energies required to mine minerals and manufacture. The steel manufacturers recognise this and have set challenging targets and embarked on a mission to reduce emissions to nett carbon neutral.
Tata for example – we are an accredited Tata distributor and level 3 processor – has committed to nett carbon neutral steel making by 2045, with an interim target of a minimum 30% reduction by 2030 (compared to 2018 levels). They are investing in new technologies and working in lockstep with UK government. Similarly Arcelormittal has committed to a 35% European reduction by 2030 with nett carbon neutral an objective by 2050.
A sustainable strategy
Embedding our principles in everything we do
LEARN MORE